week/s,
from
to
No accomodation
Curso de iniciación a la didáctica de ELE - ONLINE
Av. Juan Sebastián Elcano, 89, 29017 Málaga

Description
Curso destinado a futuros profesores de español como lengua extranjera nativos o no nativos donde adquirirás las herramientas necesarias para iniciarte en la docencia del español como lengua extranjera.
Objetivos:
(1) Dotarse de herramientas didácticas para la enseñanza de determinados contenidos gramaticales;
(2) Familiarizarse con el aula de ELE y aprender técnicas de impartición de clases;
(3) Programar tareas de aprendizaje.
Modalidad en linea.
Duración: 60 horas
Certificado de Cervantes Escuela Internacional en el que se indicará el curso realizado, el número de horas, la fecha de realización y la nota final del curso.
Requisitos: disponer de titulación universitaria oficial o estar en el último año de carrera y tener un nivel mínimo C1 de español.
Characteristics
Levels

C1 - C2

Lessons per week

1 lessons

Duration of the lesson

1 minutes

Is it discounted?

Is there a scholarship?

Certificate when course is completed

Yes
Enrollment fee

0.00 €

3 weeks

395.00 €
Extras
Insurance

Price dependent on the number of weeks

Transportation to the airport: Málaga

50.00 € One way or Return only
85.00 € Round trip
Educator
Hi! I'm Monika Przysiecka,
Specialist in Spanish training for foreigners, graduated in Tourism and official Tourist Guide of Andalusia.
If you have any doubts about our courses or destinations open a chat and I will help you with what you need.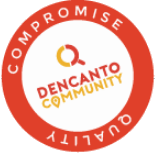 Our commitment
Independence

We visit and select the accredited training by the Cervantes Institute in all of Spain.

---

Personalised service

From 10 to 7 Monday to Friday and emergency calls 24/7.

---

Discounts

Up to 30% above the original price.

---

Secure payment

Secure payment.
| Type of accommodation | Room | Meal plan | Price | Special diet | Booking |
| --- | --- | --- | --- | --- | --- |
| Accommodation included | | | | | |
Last spaces
Take advantage of the the moment and get your spot before they run out.
Additional information
Av. Juan Sebastián Elcano, 89, 29017 Málaga

Characteristics of the center
Minimum age of the student
14 (with parental consent)
Monday to Friday, 9:00 to 17:00
2019: January 7; February 28; April 19; May 1; August 15 and 19; September 9; October 12; November 1; December 6 and 9. Christmas holidays: from December 23, 2019 to January 3, 2020.
Facilities
The classrooms in Cervantes Escuela Internacional are spacious, bright and equipped with heating and air conditioning. All classrooms are equipped with projectors, computers and digital whiteboards.
Coffee and/or snacks machines
Cervantes Escuela Internacional has a small garden with benches and a nice and sunny patio where they also organise some activities.
Teaching
Native Spanish-speaking teachers
The tutors of Cervantes Escuela Internacional are philologists, specialized in teaching Spanish to international students.
Books and educational material
Original materials prepared by the teachers of Cervantes Escuela Internacional.
Use of the new technologies
The teachers of Cervantes Escuela Internacional work with new tecnologies daily, using a digital book, interactive whiteboards, interactive games and other resources during their classes.
Accomodation
Available accommodation and its distance from the school
Shared apartment

Maximum 20 minutes walk

Host Family

Maximum 20 minutes walk
Only accommodation / Half board / Full board
Study Spanish at Cervantes Escuela Internacional
Accreditations and quality seals

Accreditation required

Other accreditation
Accreditations of Dencanto Community
El número máximo de alumnos por clase es 9. La escuela se reserva la posibilidad de ampliar el número de alumnos en una clase hasta 12 alumnos en casos de necesidades de organización.
La escuela se reserva el derecho de reducir el tiempo de clase hasta en un 50%, si no se alcanza el número mínimo de tres alumnos por clase.
Esto se aplicará a cursos Super intensivos plus, Intensivos plus e Intensivos, y otros cursos (pero no afectará a las clases privadas).
Los alumnos no recibirán compensación económica por la reducción en la duración de la clase.
La jefatura de estudios de la escuela justifica dicha reducción por el hecho de que los alumnos se beneficiarán de recibir una atención más personalizada del profesor en un grupo más pequeño, y el efecto positivo que esto tiene en el proceso de adquisición de la lengua.
La escuela se reserva el derecho de informar al alumno sobre la reducción en la duración de sus clases antes de la clase o en cualquier momento durante el curso del alumno.

Una prueba de nivel se realiza todos los lunes a las 8 de la mañana, excepto los días festivos, en los que el test se desarrollará el martes siguiente a las 8 de la mañana.
Other courses that might interest you