week/s,
from
to
No accomodation
Semi-intensive Spanish Course 10 Lexis Instituto
Paseo de la Farola, 3

Description
This course is popular with both long term visitors and residents living in Malaga. Ideal for those with limited time to devote to studying Spanish or for those who prefer to try out intensive classes before committing to the 20-hour program.
This course is practical, and helps students improve their Spanish while immersed in a friendly Spanish city like Malaga.
10 classes per week in the morning or in the evening. Please consult us for available schedules.
Characteristics
Course timetable

In the morning or in the evening. Please consult us for available schedules

Levels

A1 - С2

Lessons per week

10 lessons

Duration of the lesson

55 minutes

Minimum age

16 (with parental autorization) y/o

Students per class

5 - 7, maximum 10

Is it discounted?

Is there a scholarship?

Certificate when course is completed

Yes
Enrollment fee

0.00 €

1 weeks

185.00 €

2 weeks

275.00 €

3 weeks

435.00 €

4 weeks

570.00 €

Nº of weeks
Extras
Insurance

Price dependent on the number of weeks

Transportation to the airport: Málaga

40.00 € One way or Return only
70.00 € Round trip
Educator
Hi! I'm Monika Przysiecka,
Specialist in Spanish training for foreigners, graduated in Tourism and official Tourist Guide of Andalusia.
If you have any doubts about our courses or destinations open a chat and I will help you with what you need.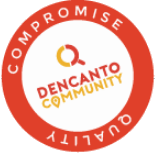 Our commitment
Independence

We visit and select the accredited training by the Cervantes Institute in all of Spain.

---

Personalised service

From 10 to 7 Monday to Friday and emergency calls 24/7.

---

Discounts

Up to 30% above the original price.

---

Secure payment

Secure payment.
Type of accommodation
Room
Meal plan
Price
Special diet
Booking

Shared apartment

Single room

Only accommodation

Single room

Only accommodation

Only accommodation

300.00

€/week




No extra charge

Double room

Only accommodation

Only accommodation

200.00

€/week




No extra charge

Distance to school: Maximum 25 minutes walk

Deposit: 150€

These shared flats are only available to the students of the school. They are located within walking distance from the school, city centre and supermarkets.

Host Family

Single room

Half board

Single room

Half board

Half board

220.00

€/week




No extra charge

Double room

Half board

Half board

210.00

€/week




No extra charge

Distance to school: maximum 15 minutes walk

All the families comply with all necessary requirements to offer our students a first class accommodations service close to the school. This accommodation option is a great opportunity to experience what a typical Malaga family is like.

No accomodation
Last spaces
Take advantage of the the moment and get your spot before they run out.
Additional information
Paseo de la Farola, 3

Characteristics of the center
Minimum age of the student
Monday to Friday, 9:00-20:30
Courses for all levels start every Monday (except holidays). For absolute beginners, the starting dates are every first and third Monday of the month
2019: January 1, 7; February 28; April 18, 19; May 1; 15, 19 August; 9 September; 12 October; 1 November; December 6,9, 25. (From December 23 - 2020 January 6)
Facilities
The classrooms at Lexis Instituto are equipped with wooden tables and plastic chairs. Also, each classroom is equipped with air-conditioning, traditional blackboards and TV screens connected to PC and projectors
Coffee and/or snacks machines
The school Lexis Instituto is hall furnished with sofas and an area where students can prepare coffee or tea
Teaching
Native Spanish-speaking teachers
Most teachers at Lexis Instituto have coursed Hispanic Philology degree.
Books and educational material
The educative material used at Lexis Instituto is PRISMA teaching materials, specific teaching materials for Spanish learning , tourism, business, laws, etc.
Use of the new technologies
Lexis Instituto uses a school platform where all the course materials are located and where students can interact. For long-term courses there is another online learning platform
Accomodation
Available accommodation and its distance from the school
Shared apartment

Maximum 25 minutes walk

Host Family

maximum 15 minutes walk
Only accommodation / Half board
Study Spanish at Lexis Instituto
Accreditations and quality seals

Accreditation required

Other accreditation
Accreditations of Dencanto Community
These include registration, a workbook of homework exercises and an attendance certificate. The course book used in class may be loaned to the student or purchased at a discount price of €15 or €20 (C1-C2). Materials for the DELE and Legal Spanish courses cost €25 and €35 respectively.

Students agree to abide by Lexis regulations with regard to accommodation, courses and extra-academic activities. Any behaviour which interferes with the normal execution of classes or activities or adversely affects communal living in accommodation, as well as unjustified non-attendance of classes, will authorize Lexis to cancel the course and expel the student concerned, who will have no right to compensation for services not consumed.

The academic calendar for each year will be the same as the official working calendar for the city of Malaga itself.

Classes falling on public holidays can be recovered; the school will specify a timetable for their recovery within the dates of the course booked, between Monday and Friday, and duly inform the students concerned of the arrangements made.

Class groups will be organized by Lexis, within the school's morning or afternoon timetable, in accordance with student level and service type. Groups will comprise a maximum of ten students; in the case of groups containing only one or two students, Lexis reserves the right to reduce the number of classes contracted by 50%.

Accommodation is assigned by Lexis according to availability. Any changes of accommodation must be requested at reception and approved by Lexis, providing an alternative is available and would not generate organizational problems. Lexis also reserves the right to refuse such requests.