Desilena
C.C. Aguamarina C/ Colón, 5, 38660 Adeje, Santa Cruz de Tenerife

La escuela de español para extranjeros Desilena está situada en el sur de Tenerife, en Puerto Colón, muy cerca de la playa y de los destinos más turísticos de la isla.

En esa escuela podrás aprender la lengua a su ritmo, decidiendo cuánto tiempo quieres dedicar, ya que ofrecen cursos intensivos, cursos extensivos, clases individuales, preparación al DELE… con diferentes niveles de aprendizaje.

Perderás el miedo a hablar en español, ya que lo usarás desde el primer día (las clases son completamente en español). Los profesores son nativos y con amplia experiencia en la enseñanza de Español como Lengua Extranjera. Estarán dispuestos a ayudarte desde el primer momento.


Educator
Hi! I'm Monika Przysiecka,
Specialist in Spanish training for foreigners, graduated in Tourism and official Tourist Guide of Andalusia.
If you have any doubts about our courses or destinations open a chat and I will help you with what you need.
Location

Facilities

Teachers and teaching

Accomodation

Cultural program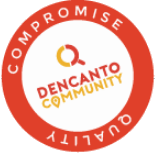 Our commitment
Independence

We visit and select the accredited training by the Cervantes Institute in all of Spain.

---

Personalised service

From 10 to 7 Monday to Friday and emergency calls 24/7.

---

Discounts

Up to 30% above the original price.

---

Secure payment

Secure payment.
Characteristics of the center
Minimum age of the student
De lunes a viernes de 9:00 a 18:00.
Facilities
Coffee and/or snacks machines
Teaching
Native Spanish-speaking teachers
Licenciados universitarios y master ELE
Books and educational material
Manuel Competencia Gramatical en Uso
Accomodation
Available accommodation and its distance from the school
Transfer
Main airport
Aeropuerto Internacional Tenerife Sur-Reina Sofia
Other airports
Aeropuerto Internacional Tenerife Norte-Ciudad de La Laguna
Otras escuelas en Tenerife