week/s,
from
to
No accomodation
Intensive Spanish course 20 International House Barcelona
Carrer de Trafalgar, 14

Description
This Spanish course in Barcelona at International House Barcelona is an adaptable way of achieving good progress in Spanish, no matter your level.
The course can last as long as you want and consists of 20 hours of Spanish a week, split over 4 hours per day.
Lessons are engaging and cover all aspects of the language including listening, reading, writing and, above all, speaking, taught by language specialists and graduates of their own teacher training courses.
Classes are also small, with a maximum of 10 students, so that you can learn in a comfortable environment and practice speaking. The school organizes cultural activities throughout the week, so that you can practice your speaking skills and explore the city of Barcelona.
There is also the option of combining this course with supplements such as private classes, conversation & culture classes, or specialised Spanish classes to tailor your experience. Included in the program is 6 months of access to the school's online Spanish classes, so that you can continue to improve your skills after you leave.
Characteristics
Course timetable

From Monday to Friday (9:30 - 13:30)

Levels

A1-C2

Lessons per week

20 lessons

Duration of the lesson

55 minutes

Minimum age

16 y/o

Students per class

max 10

Is it discounted?

Is there a scholarship?

Certificate when course is completed

Yes
Enrollment fee

0.00 €

1 weeks

210.00 €

2 weeks

420.00 €

3 weeks

600.00 €

4 weeks

800.00 €

5 weeks

1000.00 €

6 weeks

1200.00 €

7 weeks

1330.00 €

8 weeks

1520.00 €

9 weeks

1710.00 €

10 weeks

1900.00 €

11 weeks

2090.00 €

12 weeks

2280.00 €

Nº of weeks
Extras
Insurance

Price dependent on the number of weeks
Educator
Hi! I'm Monika Przysiecka,
Specialist in Spanish training for foreigners, graduated in Tourism and official Tourist Guide of Andalusia.
The intensive Spanish 20 course at International House Barcelona is a more customizable way of making concrete progress in Spanish in a short time. The optional cultural activities are an excellent supplement to the classes, and allow an extra 6 hours of Spanish practice per week. Due to its morning timetable, this course is perfect for those who want to explore Barcelona, and its flexible duration can allow for a true immersion in the culture of the city.
If you have any doubts about our courses or destinations open a chat and I will help you with what you need.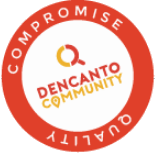 Our commitment
Independence

We visit and select the accredited training by the Cervantes Institute in all of Spain.

---

Personalised service

From 10 to 7 Monday to Friday and emergency calls 24/7.

---

Discounts

Up to 30% above the original price.

---

Secure payment

Secure payment.
Type of accommodation
Room
Meal plan
Price
Special diet
Booking

Piso compartido

Single room

Only accommodation

Single room

Only accommodation

Only accommodation

250.00

€/week




No extra charge

Double room

Only accommodation

Only accommodation

185.00

€/week




No extra charge

Distance to school: 30 minutes max. by public transport or by walking

Deposit: 200€

A cualquier tipo de alojamiento se puede acceder a partir de la tarde del domingo antes de que el curso empiece hasta la mañana del sábado cuando el curso termine. Los estudiantes que se hospeden en un piso compartido deberán pagar una fianza de 200€ como seguro de cualquier pérdida o daño posible que pueda darse en el alojamiento.

Host family

Single room

Breakfast included

Single room

Breakfast included

Breakfast included

205.00

€/week




No extra charge

Single room

Half board

Half board

250.00

€/week




No extra charge

Distance to school: Maximum 20 minutes walk or by public transports

There are single rooms available in Spanish house families throughout the year.

The students can choose between room with breakfast or half pension, that includes also the dinner. Either of the selected option covers also the weekends.

All the families have been carefully selected and many of them have worked with the school for many years.

In general terms, we always try to group students from different nationalities in the same house family (unless they ask to stay together).

Residencia de estudiantes Standard

Habitación individual

Breakfast included

Habitación individual

Breakfast included

Breakfast included

300.00

€/week




No extra charge

Habitación individual

Half board

Half board

350.00

€/week




No extra charge

Distance to school: Aproximadamente 30 minutos en transporte público de la escuela

El alojamiento en residencias estudiantiles es en habitaciones para una, dos o tres personas. Para las habitaciones individuales se tiene que pagar un suplemento. Los estudiantes pueden elegir entre habitación y desayuno o media pensión.

La residencia disponible únicamente en julio, agosto y septiembre

No accomodation
Last spaces
Take advantage of the the moment and get your spot before they run out.
Additional information
Carrer de Trafalgar, 14

Characteristics of the center
Minimum age of the student
Monday to Thursday 8:00-22:00, Fridays, 8:00-21:30, Saturdays, 9:30-13:30.
Every Monday. Dates for absolute beginners, 2019: 14 & 28 Jan; 11 & 25 Feb; 11 & 25 Mar; 8 & 23 Apr; 6 & 20 May; 3 & 17 Jun; 1, 15 & 29 Jul; 12 & 26 Aug; 9 & 23 Sept; 7 & 21 Oct; 4 & 18 Nov; 2, 16 & 30 Dec.
Vacation days at International House Barcelona in 2019: January 1, 6; April 19, 22; May 1; June 10, 24; August 15; September 11, 24; October 12; November 1, December 6, 8, 25,26.
Facilities
All the classrooms at International House Barcelona are equipped with air-conditioning and central heating. Traditional furniture. Smart boards, PC and projectors.
Coffee and/or snacks machines
International House Barcelona disposes of a terrace, a bar, a library and a computer room.
Teaching
Native Spanish-speaking teachers
Academic staff at International House Barcelona have coursed Hispanic Philology
Books and educational material
The teaching material used at International House Barcelona is the AULA manual (some of the teachers of the school are authors of this manual). This manual is included in the course price.
Accomodation
Available accommodation and its distance from the school
Piso compartido

30 minutes max. by public transport or by walking

Host family

Maximum 20 minutes walk or by public transports

Residencia de estudiantes Standard

Aproximadamente 30 minutos en transporte público de la escuela
Only accommodation / Breakfast included / Half board
Accreditations and quality seals

Accreditation required

Other accreditation
Accreditations of Dencanto Community
Other courses that might interest you