Academia Iria Flavia
Calle Pérez Costantí, 18

Academia Iria Flavia is a small but family-like Spanish school, strategically located two minutes walk from the monumental area and other two minutes from the commercial zone.
It offers a great variety of different courses addressed to adults, university and secondary students, as well as there is a specific training course for either native or non-native Spanish teachers.
The profile of the students is somewhat varied: adults who travel alone, families with kids, non-native Spanish teachers, groups of school and university students, groups of adults, etc.
Spanish courses
in Academia Iria Flavia
20 lessons in group per week. Each lesson lasts 45 minutes

25 lessons in group per week, 5 of which are focused on the oral communication. Each lesson lasts 45 minutes

25 lessons of 45 minutes in group+5 individual lessons of 60 minutes per week
See more courses
Educator
Hi! I'm Monika Przysiecka,
Specialist in Spanish training for foreigners, graduated in Tourism and official Tourist Guide of Andalusia.
We recommend this school for those who want to learn Spanish in a calm and safe environment, perfect for learning. The atmosphere is relaxing: the city is a jewel and the location of the school is excellent to explore Santiago.
If you have any doubts about our courses or destinations open a chat and I will help you with what you need.
Location

Facilities

Teachers and teaching

Accomodation

Cultural program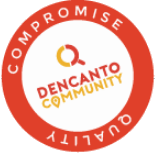 Our commitment
Independence

We visit and select the accredited training by the Cervantes Institute in all of Spain.

---

Personalised service

From 10 to 7 Monday to Friday and emergency calls 24/7.

---

Discounts

Up to 30% above the original price.

---

Secure payment

Secure payment.
Characteristics of the center
Minimum age of the student
2019: 1-7 Jan; 29 and 30 Mar; 1 May; 25 Jul; 15 Aug; 12 Oct; 1 Nov; 5, 6, 7 and 23-31 Dec.
Facilities
Simple, luminous, basic equipment, blackboards, projectors and air-conditioning
Coffee and/or snacks machines
Teaching
Native Spanish-speaking teachers
University degrees related to teaching
Books and educational material
Teaching materials of the most prestigious publishers, writing materials, audiomedia means, folders with information about the school, the city and the cultural programs and activities
Accomodation
Available accommodation and its distance from the school
shared apartment

10-15 minutes walk

Host family

Maximum 30 minutes walk

Student residence

10-15 minutes walk
Only accommodation / Half board / Full board
Transfer
Main airport
Eventos en Santiago de Compostela (10 km )
Other airports
La Coruña (65 km )
Study Spanish at Academia Iria Flavia
Accreditations and quality seals of the school
Instituto Cervantes
FEDELE
AELE
CSN
Bildungsurlaub