AIL Madrid
C/ O'Donnell, 27

AIL is a Spanish school in Madrid which prides itself on its relationship with its students. Started by a native English speaker, this Spanish school in Madrid offers a more relatable experience with a team of staff from all over the world, who know what it's like to move to Spain and learn Spanish in Madrid.
Although founded by a Brit, the school has a team of experienced native teachers, who specialize in teaching Spanish as a foreign language.
The school has 23 classrooms over two buildings and also offers free WiFi and a Chill Out space for students to relax after classes with an area for self-study and vending machines.
The school is located centrally in the prestigious Salamanca district, only a few minutes away from Retiro Park, so there is plenty of things to do between classes and evening excursions.
If you like to learn in a modern and international atmosphere, and want consistent support from staff who know what you are going through and maintain a personal relationship with students, then AIL is the Spanish school in Madrid for you.
Educator
Hi! I'm Monika Przysiecka,
Specialist in Spanish training for foreigners, graduated in Tourism and official Tourist Guide of Andalusia.
AIL Madrid is a great choice for your Spanish school in Madrid if you want to enjoy the best of the city in a young and modern atmosphere. It has a great centric location, close to the famous Retiro Park where you can take a stroll after Spanish classes or even revise in its peaceful surroundings.
What makes the school stand out is that it is the only school in Madrid that recovers lessons lost to public holidays, so you won't miss out on anything whatever time of year you choose to go. It also has a great range of afternoon activities, not just cultural and social, but linguistic and historical too.
Overall, it's a great choice if you want to use your time to learn Spanish in Madrid effectively, whilst enjoying the main attractions that the city has to offer.
If you have any doubts about our courses or destinations open a chat and I will help you with what you need.
Location

Facilities

Teachers and teaching

Accomodation

Cultural program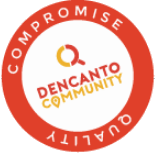 Our commitment
Independence

We visit and select the accredited training by the Cervantes Institute in all of Spain.

---

Personalised service

From 10 to 7 Monday to Friday and emergency calls 24/7.

---

Discounts

Up to 30% above the original price.

---

Secure payment

Secure payment.
Characteristics of the center
Minimum age of the student
Monday to Thursday: 8:30-22:00; Friday: 8:30-21:00; Saturday: 9:00-18:00
Every Monday. Beginners 2020: January 7 & 20; February 17; March 2, 16 & 20; April 13 & 27; May 11 & 25; June 8 & 22; July 6 & 20; August 3, 17 & 31; September 14 & 18; October 13 & 26; November 11 & 23; December 14.
2020: January 1 and 6; April 9 and 10; May 1, 2 and 15; August 15; October 12; November 1 and 9; December 7, 8 and 25.
Facilities
AIL Madrid has 23 modern and bright classrooms, with large tables and plastic chairs. All classrooms have whiteboards and some have projectors.
Coffee and/or snacks machines
AIL Madrid dispone de una zona de "Chill Out" con sofas cómodos, máquinas vendedoras y una zona de estudios.
Teaching
Native Spanish-speaking teachers
All AIL Madrid teachers are native Spanish speakers who, in addition to having a university degree, have post graduate qualifications in teaching Spanish as a foreign language. They also have from 3 to 17 years of experience in teaching Spanish.
Books and educational material
AIL Madrid uses Prisma and SUEÑA textbooks, as well as their own materials.
Use of the new technologies
AIL Madrid uses an online game (Kahoot), created by the teaches that works with students' mobiles. They also use Nearpod, an interactive learning platform.
Accomodation
Available accommodation and its distance from the school
Shared flat

30 minutes max. by public transport

Host Family

30 minutes max. by public transport

Residencia de estudiantes

30 minutos en transporte público

Private flat

30 minutes max. by public transport
Only accommodation / Half board / Full board
Transfer
Main airport
Madrid (12 km )
Study Spanish at AIL Madrid
Accreditations and quality seals of the school
Cervantes Institute
FEDELE
AEEM
FIDESCU
CSN
Bildungsurlaub
Cámara Madrid
The University of Alcalá de Henares
Italian Chamber of Commerce in Spain
Arbeitsmarktservice