AIP Valencia
Calle del Bachiller Nº7, 46010 Valencia

AIP Valencia was first founded in 1998, however from 2005 onwards it has at its disposal facilities that are completely new and accessible, that take up more than 850 m2, and have the capacity to host easily 150 students per day. It is located in a calm residential neighborhood characterized by youthful and university atmosphere. Also, it is close to he historic centre of the city (1,5 km) and has good connections to the beach by metro.
Within the school building, the school has a self-study room, where the students can consult a great variety of teaching materials for their purpose of in-depth studies. As well as, the school has a audiovisual room, where many activities are carried out such as the projection of films.
Spanish courses
in AIP Valencia
Educator
Hi! I'm Monika Przysiecka,
Specialist in Spanish training for foreigners, graduated in Tourism and official Tourist Guide of Andalusia.
If you have any doubts about our courses or destinations open a chat and I will help you with what you need.
Location

Facilities

Teachers and teaching

Accomodation

Cultural program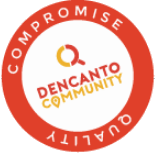 Our commitment
Independence

We visit and select the accredited training by the Cervantes Institute in all of Spain.

---

Personalised service

From 10 to 7 Monday to Friday and emergency calls 24/7.

---

Discounts

Up to 30% above the original price.

---

Secure payment

Secure payment.
Characteristics of the center
Minimum age of the student
16 (students under 18 need a parental authorisation)
Monday to Thursday, 8:30 to 21:00; Fridays 8:30 to 19:00; Saturdays, 10:00 to 14:00
2018: 1 and 22 Jan; 19 and 30 Mar; 2 and 9 Apr; 1 May; 15 Aug; 9 and 12 Oct; 1 Nov; 6, 8, 24 and 31 Dec.
Facilities
Mental chairs with office and/or plastic seats, wooden tables. All classrooms are equipped with white boards and projectors. Air-conditioning and cheating
Coffee and/or snacks machines
A spacious common area equpped with PC
Teaching
Native Spanish-speaking teachers
Hispanic Philology and other university degrees+Speciality in the ELE teaching
Books and educational material
Use of the new technologies
use of interactive boards
Accomodation
Available accommodation and its distance from the school
Host family

Maximum 20 minutes walk

Shared flat

Maximum 20 minutes by public transports
Only accommodation / Half board / Full board
Transfer
Main airport
Valencia (8 km )
Other airports
Alicante (178 km )
Other schools in Valencia