Barcelona Plus
Via Laietana, 15 - Entlo.

The school is located right in the centre of Barcelona in the famous Gothic Quarter, an area in Barcelona with a particular charm. Barcelona Plus is situated only minutes away from amazing landmarks such as the Cathedral, the Borne Market and La Ribera.
The school is situated on the mezzanine floor within a block of offices, where it boasts seven pretty spacious and luminous classrooms. The school is also fully equipped with wifi for its students and has a library and a common area for students to relax in after their Spanish classes.
Being a truly international school where students come from all over the world, Barcelona Plus also offers a wind range of cultural activities to help students get to know the Spanish culture, enabling a full Spanish immersion in Barcelona. Inside the classroom,
Barcelona Plus also puts emphasis on current affairs within Spain and often encourages students to enter debates to practice expressing themselves and their opinions in Spanish, achieving not only progress in their Spanish language knowledge, but their cultural knowledge as well. This Spanish school in Barcelona offers great conversation-based education as well as cultural activities and personal attention.
Educator
Hi! I'm Monika Przysiecka,
Specialist in Spanish training for foreigners, graduated in Tourism and official Tourist Guide of Andalusia.
We like Barcelona Plus due to its central location, being close to several landmarks as well as shops, restaurants, and transport connections. The school also has over 20 years' experience teaching Spanish, and this combined with their accreditation from the Cervantes Institute ensures a high standard of teaching. The school has an international and welcoming environment to make you feel at home during your Spanish course in Barcelona.
If you have any doubts about our courses or destinations open a chat and I will help you with what you need.
Location

Facilities

Teachers and teaching

Accomodation

Cultural program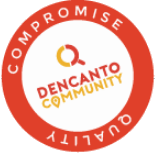 Our commitment
Independence

We visit and select the accredited training by the Cervantes Institute in all of Spain.

---

Personalised service

From 10 to 7 Monday to Friday and emergency calls 24/7.

---

Discounts

Up to 30% above the original price.

---

Secure payment

Secure payment.
Characteristics of the center
Minimum age of the student
16 (students under 18 need parental authorisation)
Monday to Thursday 8:30-18:00, Fridays, 8:30-15:00
Every Monday. Beginners 2019: January 2 & 28; February 11 & 25; April 1 &15; May 6 & 20; June 10, 17 & 24; July 1, 8, 15, 22 & 29; August 5, 12, 19 & 26; September 2 & 30; October 14; November 11 & 25; December 16.
2019: January 1; April 19, 22; May 1; June 10, 24; August 15; September 11, 24; November 1; December 6,23,27. 2020: January 1, 6.
Facilities
Classrooms at Barcelona Plus is equipped with chairs with folding tables, blackboards, cassette player, computers with monitors are available in some classrooms.
Coffee and/or snacks machines
Barcelona Plus disposes of: Common area with tables, chairs, sofas and lockers for pupils.
Teaching
Native Spanish-speaking teachers
Academic staff at Barcelona Plus have coursed the following studies: hispanic philology, degrees in history, journalism, translation e interpretating.
Books and educational material
Barcelona Plus uses the following educative materials: Teaching materials, Aula textbook and photocopies besides the textbook.
Accomodation
Available accommodation and its distance from the school
Shared Apartment

Maximum 30 minutes on foot or by public transport

Homestay

maximum 30 minutes on foot or by public transport

Student residence (available July 1 - August 24)

maximum 30 minutes on foot or by public transport
Only accommodation / Breakfast included / Half board
Transfer
Main airport
Barcelona (15 km )
Other airports
Girona (100 km )
Accreditations and quality seals of the school
Institito Cervantes
Other schools in Barcelona