Carmen de las Cuevas
Cuesta de los Chinos Nº15

Located between the historic quarter of Albaicín and Sacromonte. It is situated in a beautiful terraced house on the hillside with several levels and sunny terraces with spectacular views of the Alhambra. From the cozy courtyard you have the access to the library and also in the area of the caves, where you will find the flamenco studios and the living room, a place where everyone gathers at leisure to have coffee or a small snack.
It is the first Spanish school founded in Granada in 1984. It is certified language centre by the Cervantes Institute, and at the same time, it is an important Flamenco School, which permeates the school with an authentic and genuine atmosphere.
Students have access to school facilities from 9:00 a.m. to 11:00 p.m. every day of the week.
Spanish courses
in Carmen de las Cuevas
Educator
Hi! I'm Monika Przysiecka,
Specialist in Spanish training for foreigners, graduated in Tourism and official Tourist Guide of Andalusia.
If you have any doubts about our courses or destinations open a chat and I will help you with what you need.
Location

Facilities

Teachers and teaching

Accomodation

Cultural program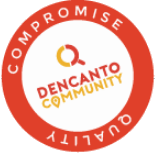 Our commitment
Independence

We visit and select the accredited training by the Cervantes Institute in all of Spain.

---

Personalised service

From 10 to 7 Monday to Friday and emergency calls 24/7.

---

Discounts

Up to 30% above the original price.

---

Secure payment

Secure payment.
Characteristics of the center
Minimum age of the student
9:30 to 14:00 and 16:15 to 19:45
Every Monday, except beginners start every two weeks
2019: February 28, April 19, May 1, June 20, November 1 and December 6
Facilities
Plastic chairs with office seats, agglomerate or wooden tables. TV and multimedia means are available in the classrooms. Electric radiators and air-conditioning
Coffee and/or snacks machines
Inner courtyard, 4 terraces with views to Alhambra and a livingroom inside the school. As well as there a video library and a library that is used as study room
Teaching
Native Spanish-speaking teachers
Hispanic Philology, Journalism and/or Master in teaching ELE, Master in ELE teacher training and/or courses for DELE examiners
Books and educational material
Teaching materials Aula, original materials, photocopies
Accomodation
Available accommodation and its distance from the school
Transfer
Main airport
Granada (20 Km )
Other airports
Málaga (136 Km )