CLIC IH Cádiz
C/ Acacias, 25

The school was established in 2010 by the name of Janda IH de Vejer de la Frontera (founded in 1992), and after moving to the city of Cádiz and it became known as Clic International House. Currently, the school is located in a residential building, though with an independent entrance and has a small outdoor courtyard. The school is small but has modern and functional classrooms for the teaching of Spanish. The teachers and the administrative staff are kind-hearted and are always trying to help you in all you need.
It situated 5 minutes from the Puerta de Tierra, one of the symbols of the city, in a very calm area named Bahía Blanca that is close to Santa María. Thanks to this perfect location you will be able to enjoy the city and everything that it can offer.
Educator
Hi! I'm Monika Przysiecka,
Specialist in Spanish training for foreigners, graduated in Tourism and official Tourist Guide of Andalusia.
It is a small but modern school, and the teachers are very attentive with their students. There is an extra oportunity to practice Spanish making a language exchange with Spanish students. The cultural activities are interesting and well organized. Every Spanish course includes a guided tour around the city centre and 100 extra minutes per week dedicated to history, literature, art history, Spanish cinema, phonetics and pronunciation. There is also an interesting Spanish teachers Training based on the IH system.
If you have any doubts about our courses or destinations open a chat and I will help you with what you need.
Location

Facilities

Teachers and teaching

Accomodation

Cultural program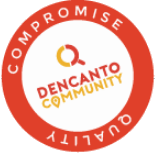 Our commitment
Independence

We visit and select the accredited training by the Cervantes Institute in all of Spain.

---

Personalised service

From 10 to 7 Monday to Friday and emergency calls 24/7.

---

Discounts

Up to 30% above the original price.

---

Secure payment

Secure payment.
Characteristics of the center
Minimum age of the student
Monday to Thursday 9:00 to 21:00, Fridays, 9:00 to 19:30
Every monday. Beginners 2021: 04/01, 25/01; 15/02; 8/03, 22/03; 05/04, 19/04; 03/05. 17/05. 31/05; 14/06, 28/06; 12/07, 28/07; 09/08, 23/08; 06/09, 20/09; 04/10, 18/10; 08/11, 29/11.
2021: Public holidays: 6/01, 15/02, 1/03, 28/02, 1/04, 2/04, 16/08, 7/10, 12/10, 1/11, 6/12, 8/12
Facilities
Wooden tables, with office chairs. There is a whiteboard or a projector and/or a computer with audio means in every classroom.
Coffee and/or snacks machines
There a small outside patio with a bench and a small hall.
Teaching
Native Spanish-speaking teachers
Hispanic Philology and other Humanistic Studies.
Books and educational material
Different teaching materials depending on levels (Habla, Aula, Difusión, A debate editorials).
Accomodation
Available accommodation and its distance from the school
Host Family

maximum 20 minutes walk

Shared apartment

maximum 20 minutes walk

Student residence

20 minutes walk

Private apartment

20 minutes walk
Only accommodation / Breakfast included / Half board / Full board
Transfer
Main airport
Seville (130 km )
Other airports
Málaga (226 km )
Study Spanish at Clic IH Cádiz
Accreditations and quality seals of the school
IALC
Instituto Cervantes
Fedele
Español en Andalucia
Other schools in Cádiz
Founded in 1989, it is the oldest school in Cadiz, with almost 30 years of experience in teaching...
K2 International was established in 2009 and since 2009 it is located in the current buildin...