CLIC IH Sevilla
Calle Albareda 19, 41001

CLIC IH is a big school located right in the centre of Seville, perfect for learning Spanish in a pleasant and multicultural environment.
Spanish courses
in CLIC IH Sevilla
20 Spanish lesons in group per week. Each lessons lasts 50 minutes

25 Spanish lessons in group per week+5 conversation lessons. Each lesson lasts 50 minutes

30 Spanish lesons in group per week. Each lessons lasts 50 minutes.
See more courses
Educator
Hi! I'm Monika Przysiecka,
Specialist in Spanish training for foreigners, graduated in Tourism and official Tourist Guide of Andalusia.
It is a perfect place where you can learn and practice Spanish in an international and pleasant atmosphere. Seville is one of the most beautiful cities in Andalusia.
If you have any doubts about our courses or destinations open a chat and I will help you with what you need.
Location

Facilities

Teachers and teaching

Accomodation

Cultural program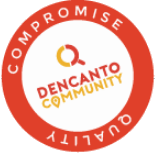 Our commitment
Independence

We visit and select the accredited training by the Cervantes Institute in all of Spain.

---

Personalised service

From 10 to 7 Monday to Friday and emergency calls 24/7.

---

Discounts

Up to 30% above the original price.

---

Secure payment

Secure payment.
Characteristics of the center
Minimum age of the student
Monday to Thursday, 9:00 to 19:00 and Fridays, 9:00 to 17:00
2019: January 7; February 28; April 18 and 19, May 1 and 8; June 20; August 15; November 1; December 6 and 9.
Facilities
Classrooms are spacious, with all kind of comforts and new furnitures
Coffee and/or snacks machines
Teaching
Native Spanish-speaking teachers
Books and educational material
Specialised teaching materials
Accomodation
Available accommodation and its distance from the school
Shared apartment

20 minutes walk

Student residence

20 minutes walk

Host family

20 minutes walk

Santan Ana: studios

10 minutes walk

Santa Ana: apartments

10 minutes walk
Only accommodation / Breakfast included / Half board / Full board
Transfer
Main airport
Seville (10 km )
Other airports
Málaga (215 km )