Enfocamp Marbella Elviria
La Mairena, Calle Velazquez, 15, 29612 Ojén, Málaga

En el campamento Marbella Elviria los pequeños podrán disfrutar de una aventura solo para ellos mientras se sumergen en un nuevo idioma. Vivirán una experiencia única en un ambiente internacional.
Este campamento se sitúa en el famoso Colegio Alemán de Marbella, una de las más bonitas zonas residenciales de toda España con maravillosas vistas a la ciudad. El campus es enorme, se encuentra cerca de la playa y cuenta con instalaciones modernas, espaciosas y muy confortables que están rodeadas de jardines.
Instalaciones:
Auditorio, sala de estudio y zonas comunes
Pistas de tenis, piscina, polideportivo, campo de fútbol, voleibol, cancha de baloncesto y pista de balonmano
Instalaciones de primera calidad para fútbol, tenis, pádel, golf e instalaciones de equitación cerca del campus
Todas las habitaciones de la residencia son compartidas: de 4-6 y de 6-12 personas. Los alumnos se agruparán en función de su edad y su sexo.
Los cursos de verano de español e inglés en Marbella Elviria son:
De lunes a viernes, cada mañana
De 4 sesiones diarias con una duración de 45 minutos cada una.
Con una media de 8 alumnos por clase, máximo 15.
Al acabar el programa, y una vez completado el curso de verano, los estudiantes recibirán un certificado junto con un informe de progresos.
La programación de nuestro campamento en Marbella Elviria está ideada para que nuestros alumnos practiquen el mayor número de actividades posibles junto con juegos y diversos deportes.
Además, todos pueden participar de una variada lista de talleres y actividades recreativas, adaptadas todas ellas a los diferentes grupos de edad.
Spanish courses
in Enfocamp Marbella Elviria
Day camp for children aged from 5 to 14 that includes Spanish course and cultural activities. Accommodation not included

Summer camp for children aged from 5 to 14.Spanish lessons, lodging in residence and cultural activities are included.
See more courses
Educator
Hi! I'm Monika Przysiecka,
Specialist in Spanish training for foreigners, graduated in Tourism and official Tourist Guide of Andalusia.
If you have any doubts about our courses or destinations open a chat and I will help you with what you need.
Location

Facilities

Teachers and teaching

Accomodation

Cultural program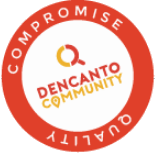 Our commitment
Independence

We visit and select the accredited training by the Cervantes Institute in all of Spain.

---

Personalised service

From 10 to 7 Monday to Friday and emergency calls 24/7.

---

Discounts

Up to 30% above the original price.

---

Secure payment

Secure payment.
Characteristics of the center
Minimum age of the student
2020: 28 Junio-4 Julio; 5-18 Julio; 19 Julio-1 Agosto; 2-15 Agosto; 16-29 Agosto.
2020: 1 y 6 Enero; 28 Febrero; 9 y 10 Abril; 1 Mayo; 11 Junio; 15 Agosto; 12 y 19 Octubre; 1 y 2 Noviembre; 6, 7, 8, y 25 Diciembre.
Facilities
Aulas amplias con pizarras blancas, equipo audiovisual, sillas oficina con mesitas plegables.
Coffee and/or snacks machines
Teaching
Native Spanish-speaking teachers
Licenciados universitarios
Books and educational material
Accomodation
Available accommodation and its distance from the school
Transfer
Main airport
Málaga (66 km )
Other schools in Marbella