Enforex Madrid
C/ Baltasar Gracián, 4

Enforex Madrid is a Spanish school in Madrid with a young and international atmosphere. It is located in the Argüelles/Moncloa district, a very diverse student area, full of young people from all over the world.
The school is only 10 minutes away from one of the most famous districts in Madrid, Malasaña, which has a buzzing nightlife with loads of bars and restaurants.
The school is housed in a recently renovated building with two floors and 40 classrooms. All of these classrooms are fitted with audiovisual equipment and WiFi, and are very spacious.
Apart from its classrooms, the school has several common areas that students can use to relax or study, such as the library, the cafeteria fitted with vending machines, and the quiet courtyard.
Wifi is also available throughout the school that students can use to connect their own devices to and surf the web, revise their Spanish, or catch up with friends and family.
Enforex Madrid also offers English classes for native speakers of Spanish, so there is plenty of opportunity to practice Spanish in a language exchange.
Spanish courses
in Enforex Madrid
One weekly online private lesson

Intensive Spanish course of 20 group lessons a week (4 classes a day)
See more courses
Educator
Hi! I'm Monika Przysiecka,
Specialist in Spanish training for foreigners, graduated in Tourism and official Tourist Guide of Andalusia.
We recommend this school due to its great number of facilities, including a courtyard and 40 classrooms.
The location of the school makes it a good choice for young people who want to study Spanish in Madrid as it is in the heart of the student area, where they can meet other young people of similar ages from all over the world.
The proximity of the school to the Malasaña district makes it the best option for those who want to experience the lively lifestyle of the Madrid natives.
If you have any doubts about our courses or destinations open a chat and I will help you with what you need.
Location

Facilities

Teachers and teaching

Accomodation

Cultural program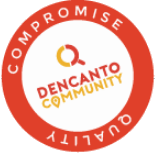 Our commitment
Independence

We visit and select the accredited training by the Cervantes Institute in all of Spain.

---

Personalised service

From 10 to 7 Monday to Friday and emergency calls 24/7.

---

Discounts

Up to 30% above the original price.

---

Secure payment

Secure payment.
Characteristics of the center
Minimum age of the student
Monday to Friday, 09:30 to 20:00.
2019: January 1, 7; April 18, 19; May 1, 2, 15; August 15; October 12; November 1, 9; December 6, 9, 25.
Facilities
Las aulas de Enforex Madrid mantienen el estilo corporativo de todas las escuelas Enforex, con su decoración sencilla y funcional, sillas de plástico y mesas de madera y metal. Cada aula dispone de una pizarra blanca y material audiovisual.
Coffee and/or snacks machines
Enforex Madrid has a large central courtyard, a computer room with free Internet access and a large common area with vending machines.
Teaching
Native Spanish-speaking teachers
All Spanish teachers of Enforex Madrid are university graduates.
Books and educational material
The Enforex Madrid school uses PRISMA textbook.
Accomodation
Available accommodation and its distance from the school
Shared apartment

Maximum 30 minutes by public transport.

Host Family

Maximum 30 minutes by public transport.

Student residence

Maximum 30 minutes by public transport.
Only accommodation / Breakfast included / Half board / Full board
Transfer
Main airport
Madrid (12 km )
Learn Spanish at Enforex Madrid
Accreditations and quality seals of the school
Instituto Cervantes