Españolé IH Valencia
Carrer dels Cavallers, 36

Españolé is a Spanish school in Valencia that forms part of the prestigious educational organization, International House, with many years of experience in teaching Spanish as a foreign language. Their teachers specialize in teaching students from all over the world of all levels, from complete beginners to advanced, using a communication-based methodology. The school is accredited by the Instituto Cervantes , which guarantees high quality teaching.
Españolé International House Valencia stands out not only for its academic qualities, but also for its fantastic facilities that it has to offer students who come to study Spanish in Valencia. It's a beautiful school, located in the historical Palacio de los Fernández de Córdova, in the heart of Valencia´s old town. This stunning building has been carefully renovated to meet all the needs of a modern and current language school, while respecting the history of the area and preserving its unique atmosphere.Españolé has 28 bright classrooms, equipped with interactive white boards, air conditioning and all the necessary resources for Spanish classes.
Part of the old Muslim rampart from the 11th Century is preserved within the building, as well as plenty of common areas where students can relax between their Spanish classes in Valencia. These include the cafeteria, a computer room, a reading room, and two lovely patios.
There is also a stunning rooftop terrace with sun loungers, fruit trees, and showers, that students can make the most of during the summer months.
In addition to this, Españolé has a lovely kitchen, where cooking activities are organized, such as preparing the famous Valencian paella or language exchange barbecues. You can see its facilities in detail in the photo section.
If you choose this Spanish school in Valencia to do your course at, you are bound to have an unforgettable experience.
Educator
Hi! I'm Monika Przysiecka,
Specialist in Spanish training for foreigners, graduated in Tourism and official Tourist Guide of Andalusia.
Españolé International House Valencia is one of the best Spanish schools in Spain. Its modern educational facilities and teaching experience will help turn your Spanish course into an unforgettable experience.
We recommend this school to anyone who wants to learn Spanish in a unique location, full of history and culture, where you can enjoy the unbeatable facilities.
By choosing this Spanish school in Valencia, you'll be in the heart of the old town, close to all the main points of interest, and you'll be able to explore the city and its vast cultural offering during your stay.
If you have any doubts about our courses or destinations open a chat and I will help you with what you need.
Location

Facilities

Teachers and teaching

Accomodation

Cultural program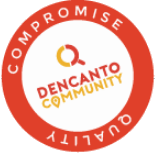 Our commitment
Independence

We visit and select the accredited training by the Cervantes Institute in all of Spain.

---

Personalised service

From 10 to 7 Monday to Friday and emergency calls 24/7.

---

Discounts

Up to 30% above the original price.

---

Secure payment

Secure payment.
Characteristics of the center
Minimum age of the student
16, students younger than 18 must have parental consent.
Monday - Friday, 9:00 - 19:00
Every Monday. Beginners, 2021: 4, 18 Enero; 1, 15 Febrero; 1, 15 Marzo; 6, 19 Abril; 3, 17, 31 Mayo; 14, 28 Junio; 5, 12, 19, 26 Julio; 2, 9, 16, 23 Agosto; 6, 20 Septiembre; 4, 18 Octubre; 2, 29 Noviembre.
2021: 06/01, 19/03, 02/04, 05/04, 12/10, 01/11, 08/12. 18/12/2021 - 02/01/2022.
Facilities
Españolé IH Valencia has 28 bright classrooms equipped with plastic chairs, wooden or plastic tables, interactive whiteboards, air conditioning, a special classroom with kitchen for Spanish cooking activities.
Coffee and/or snacks machines
Españolé IH Valencia offers a spacious area with computers for the students, cafeteria, reading area with magazines and books, two courtyards, and a rooftop terrace with sun loungers and showers.
Teaching
Native Spanish-speaking teachers
Books and educational material
A book supplemented by varied material, which is prepared by the teaching staff of the school
Use of the new technologies
Use of computers, multimedia material and mobile applications in some classes.
Accomodation
Available accommodation and its distance from the school
Host Family

Maximun 25 minutes by public transports

Shared apartment

Maximun 20 minutes by public transports

Boutique residence

12 minutes walk
Only accommodation / Breakfast included / Half board / Full board
Transfer
Main airport
Valencia (8 km )
Other airports
Alicante (178 km )
Learn Spanish at Españole IH Valencia
Accreditations and quality seals of the school
Instituto Cervantes
FEDELE
CSN
Other schools in Valencia