Inhispania
C/ Marqués de Valdeiglesias, 3

Inhispania is the best option if you like to be in a unique and fun environment. The spirit of this Spanish school in Madrid is well reflected in its décor, with bright colours, neon signs, urban collages and murals on the walls.
Inhispania is located in the heart of Madrid, a few steps away from Gran Vía in one of the most lively and dynamic districts of the city. It's a safe area of the city, with plenty of things to do. After your classes, you'll have all the best landmarks, shops and bars at your fingertips. It's also close to the prestigious Cervantes Institute, which has countless resources to help you with your Spanish.
In addition to its perfect location, Inhispania has excellent facilities. It has 18 spacious, bright and air-conditioned classrooms that ensure that you're comfort while you learn Spanish in Madrid. Apart from its classrooms, Inhispania has a cafeteria, computer room, a cinema room and more.
It has plenty of facilities both to help you learn and to help you relax after your Spanish classes in Madrid.Inhispania is your ideal Spanish school in Madrid if you want to be right in the centre of this great city and experience its fast-paced living, meet people from all over the world, and study Spanish in a modern and creative environment.
Spanish courses
in Inhispania
Educator
Hi! I'm Monika Przysiecka,
Specialist in Spanish training for foreigners, graduated in Tourism and official Tourist Guide of Andalusia.
If you're an open and dynamic person, you will without doubt like Inhispania. This Spanish school in Madrid will surprise you with its location and its brilliant facilities.
It´s located in the district of Chueca, which is famous for its commercial activity, bars, culture, and of course for the bustle of people through its streets.
Madrid Pride is celebrated here at the beginning of summer, an important event for the LGBT community.
If you have any doubts about our courses or destinations open a chat and I will help you with what you need.
Location

Facilities

Teachers and teaching

Accomodation

Cultural program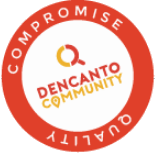 Our commitment
Independence

We visit and select the accredited training by the Cervantes Institute in all of Spain.

---

Personalised service

From 10 to 7 Monday to Friday and emergency calls 24/7.

---

Discounts

Up to 30% above the original price.

---

Secure payment

Secure payment.
Characteristics of the center
Minimum age of the student
Monday to Friday, 09:00 to 20:00
Todos los lunes. Principiantes: 7, 13, 27 Enero; 3, 17 Febrero; 2, 16, 30 Marzo; 13, 27 Abril; 4, 18 Mayo; 1, 15, 29 Junio; 6, 13, 20, 27 Julio; 3, 10, 17, 24, 31 Agosto; 7, 14, 21, 28 Septiembre; 5, 19 Octubre; 3, 16, 30 Noviembre; 14 Diciembre.
2019: 1 Jan; 29 and 30 Mar; 1, 2 and 15 May; 15 Aug; 12 Oct; 1 and 9 Nov; 6, 9 and 25 Dec.
Facilities
The classrooms at Inhispania are equipped with modern tables and chairs made from wood or plastic, whiteboards.
Coffee and/or snacks machines
Inhispania offers common areas and a multimedia hall for students use.
Teaching
Native Spanish-speaking teachers
All teachers in Inhispania have degrees related to the language (translation, philology, etc.) and specialise in teaching Spanish as a foreign language.
Books and educational material
During the lessons at Inhispania, teachers use the following books: Aula, Gramática de Uso del Español, Abanico textbooks, own material.
Accomodation
Available accommodation and its distance from the school
Home Stay

30 minutes max. by public transport

Shared flat

Maximum 30 minutes on foot or by public transport.

Student residence

25 - 40 minutes on foot.

Guesthouse

5 - 15 minutes on foot.

Hostel **

5 - 15 minutes on foot.
Only accommodation / Breakfast included / Full board
Transfer
Main airport
Madrid (12 km )
Estudiar español en Inhispania
Accreditations and quality seals of the school
Instituto Cervantes
Español en España FEDELE
FIDESCU
Bildungsurlaub
Cámara de Madrid