Linguaschools Barcelona
Pasaje Permanyer, 17 08009 Barcelona

Linguaschools Barcelona is located in a gorgeous house built at the end of the 19th century with a beautiful garden, and it is only 5 minutes´ walk from the Catalunya Square, the heart of Barcelona.
The old building gives this Spanish school in Barcelona a homely feel, maintaining its 19th-century charm in its elegant décor. Although the building is almost 200 years old, the school counts on modern teaching facilites, with wifi throughout the building, air-conditioned classrooms and a computer room for students to continue their studies or catch up with friends and family.
Although students can still enjoy the best of the city, Linguaschools Barcelona is situated in a quiet pedestrian area, where you can hear the birds singing of an afternoon, creating a distraction-free environment to learn in.
There are areas for students to relax outside of class in the beautiful garden or the student lounge with coffee machines at their disposal.
Linguaschools Barcelona is the perfect place to learn Spanish in Barcelona if you want to experience the two extremes of the city with the antiquity of the Eixample district, and the bustling modern metropolis.
Educator
Hi! I'm Monika Przysiecka,
Specialist in Spanish training for foreigners, graduated in Tourism and official Tourist Guide of Andalusia.
We recommend Linguaschools Barcelona to those who are looking for a quiet corner in a city as big as Barcelona. The prestigious location of the schools allows you to enjoy a unique environment of tradition and modernity. The building of the school makes it an interesting place to learn Spanish in Barcelona, so if you want your Spanish course to be a special experience, Linguaschools Barcelona can be a great option.
If you have any doubts about our courses or destinations open a chat and I will help you with what you need.
Location

Facilities

Teachers and teaching

Accomodation

Cultural program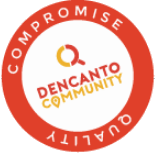 Our commitment
Independence

We visit and select the accredited training by the Cervantes Institute in all of Spain.

---

Personalised service

From 10 to 7 Monday to Friday and emergency calls 24/7.

---

Discounts

Up to 30% above the original price.

---

Secure payment

Secure payment.
Characteristics of the center
Minimum age of the student
16 (students under 18 need a parental/tutor authorisation)
Monday to Friday, 9:00 to 18:30
Every Monday. Absolute beginners, 2019: Jan 7, 14, 28; Feb 11, 25; Mar 11, 25; Apr 8, 15, 23, 29; May 6, 13, 20, 27; Jun 3,11, 17, 25; Jul 1, 8, 15, 22, 29; Aug 5, 12, 19, 26 ; Sep 2, 9, 16, 23, 30; Oct 7, 14, 21, 28; Nov 4, 18; Dec 9.
2020: January 1 and 6; April 10 and 13; May 1; June 10 and 24; September 11 and 24; October 12; December 8 and 25. Christmas holidays: from December 25, 2020 to January 3, 2021.
Facilities
The classrooms at Linguaschools Barcelona are spacious and have natural light. The school is equipped with modern and functional furniture. In each classroom there is a projector or a digital whiteboard.
Coffee and/or snacks machines
Linguaschools Barcelona has an area for students with a library, two terraces with a barbecue in one of them, and a small garden.
Teaching
Native Spanish-speaking teachers
The teachers of Linguaschools Barcelona are university graduates, the majority of Spanish philology.
Books and educational material
Linguaschools Barcelona uses the PRISMA textbooks for the classes, and also some external materials.
Accomodation
Available accommodation and its distance from the school
Shared apartment

Maximum 25 minutes walk or by public transports

Host Family

Maximum 25 minutes walk or by public transports
Only accommodation / Breakfast included / Half board / Full board
Transfer
Main airport
Barcelona (15 km )
Other airports
Girona (100 km )
Accreditations and quality seals of the school
Instituto Cervantes
CSN
Bildungsurlaub
Other schools in Barcelona