Malaca Instituto
Calle Rodeo, 5

Malaca Institutis located in a previledged location whithin a calm area, 20 minutes walk from the beach and 25 minutes by public transport from the historic centre of the city. It offers one of the best facilities that included a swimming pool, its own residence, a restaurant and many terraces. It a large school endowed with international atmosphere for all its students are from different countries.
Spanish courses
in Malaca Instituto
Young Adults course for ages 15 -20. 15 lessons a week + activities.
See more courses
Educator
Hi! I'm Monika Przysiecka,
Specialist in Spanish training for foreigners, graduated in Tourism and official Tourist Guide of Andalusia.
Since it has a mini-campus like residence, it is the best choice in Malaga for the students who are looking to live close to downtown where they will be taking the Spanish course.
If you have any doubts about our courses or destinations open a chat and I will help you with what you need.
Location

Facilities

Teachers and teaching

Accomodation

Cultural program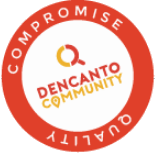 Our commitment
Independence

We visit and select the accredited training by the Cervantes Institute in all of Spain.

---

Personalised service

From 10 to 7 Monday to Friday and emergency calls 24/7.

---

Discounts

Up to 30% above the original price.

---

Secure payment

Secure payment.
Characteristics of the center
Minimum age of the student
16. For the teenager programs the minimum age is 15
Monday to Friday, 8:30-17:30
Every monday. Absolute beginners 2019: 8, 14 and 21 Jan; 4, 11 and 18 Feb; 4, 18 and 25 sea; 8:15 and 22 Apr; 6, 13 and 20 may; 3, 15 and 20 jun; 3, and Jul 17; 12 and 26 Aug; 2, 16 and 30 Sep; 14, 21 and 28 Oct; 14, 21 and 28 Nov; 10 Dec.
2019: 7 January, 28 February, 18 and 19 April, 1 May, 15 and 19 August, 9 September, 1 Nov, 6 and 9 December.
Facilities
The classrooms are equipped with air-conditioning and audiovisual means
Coffee and/or snacks machines
Lounge area with TV and PC, dancing and sporting room, several terraces, a swimming pool
Teaching
Native Spanish-speaking teachers
All teacher has a university degree
Books and educational material
text books and origninal materials
Accomodation
Available accommodation and its distance from the school
Host family

Maximum 20 minutes walk or by public transports

Shared apartment

Maximum 30 minutes walk

Executive studio

0
Only accommodation / Half board / Full board
Transfer
Main airport
Málaga (8 km )
Accreditations and quality seals of the school
Instituto Cervantes
FEDELE
IALC
DIN
Eaquals