S.I.C
C/ Condesa Villafuente Bermeja, 7

Located on the lower floor of a residential building, the school was founded in 2.000 and in 2004 it received the accreditation from Instituto Cervantes. In it four large classrooms are available, all of them equipped with heater and natural lightening. Moreover, there is also a relaxing area equipped with TV and games consoles, as well as there is a small library. The facilities are functional and comfortable, and throughout the school there is always a friendly atmosphere due to the close relations between teachers and students.
The school offers free WI_FI for all the students.
Educator
Hi! I'm Monika Przysiecka,
Specialist in Spanish training for foreigners, graduated in Tourism and official Tourist Guide of Andalusia.
One of the outstading features of the school is its location, 30 metres from the Santa María beach and 1 minute from the Andalucía Avenue, allowing excellent connections with the centre by bus (5 minutes). Moreover, another remarkable feature about the school is that regardless the number of students in a class, the price will be always the same. The school owns its own residence.
If you have any doubts about our courses or destinations open a chat and I will help you with what you need.
Location

Facilities

Teachers and teaching

Accomodation

Cultural program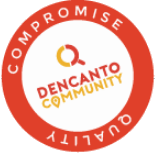 Our commitment
Independence

We visit and select the accredited training by the Cervantes Institute in all of Spain.

---

Personalised service

From 10 to 7 Monday to Friday and emergency calls 24/7.

---

Discounts

Up to 30% above the original price.

---

Secure payment

Secure payment.
Characteristics of the center
Minimum age of the student
16, students under 18 need a parental authorisation
Monday to Friday, from 09:00 to 18:00
2019: February 28; March 4; April 18 and 19; May 1; August 15th; October 10, November 1; December 6 and 9.
Facilities
Central table made of wood, with office chairs. Each classroom is equipped with blackboard and audio means. In one classroom there is a projector
Coffee and/or snacks machines
Large hall with a multifunctional area furnished with 3 sofas, and equipped with TV, DVD and videogames, as well as there is a library located inside the hall, two PC and vending machines with drinks and coffee
Teaching
Native Spanish-speaking teachers
Hispanic Philology + Master Instituto Cervantes and/or courses for DELE examiners
Books and educational material
Use of the new technologies
Use of publishers´apps and mobile phones
Accomodation
Available accommodation and its distance from the school
Host family

Maximum 20 minutes walk

Shared apartment

5 minutes by public transports, or 20 minutes walk
Only accommodation / Half board / Full board
Transfer
Main airport
Seville (130 km )
Other airports
Málaga (226 km )
Other schools in Cádiz
The school was established in 2010 by the name of Janda IH de Vejer de la Frontera (founded ...
Founded in 1989, it is the oldest school in Cadiz, with almost 30 years of experience in teaching...